At the present stage, charity aids around the world focuses only on "donation". Donation can only address the immediate needs of the recipients, which offers no further help for their long-term development. If donations run out, they will likely be plunged into poverty and plight again.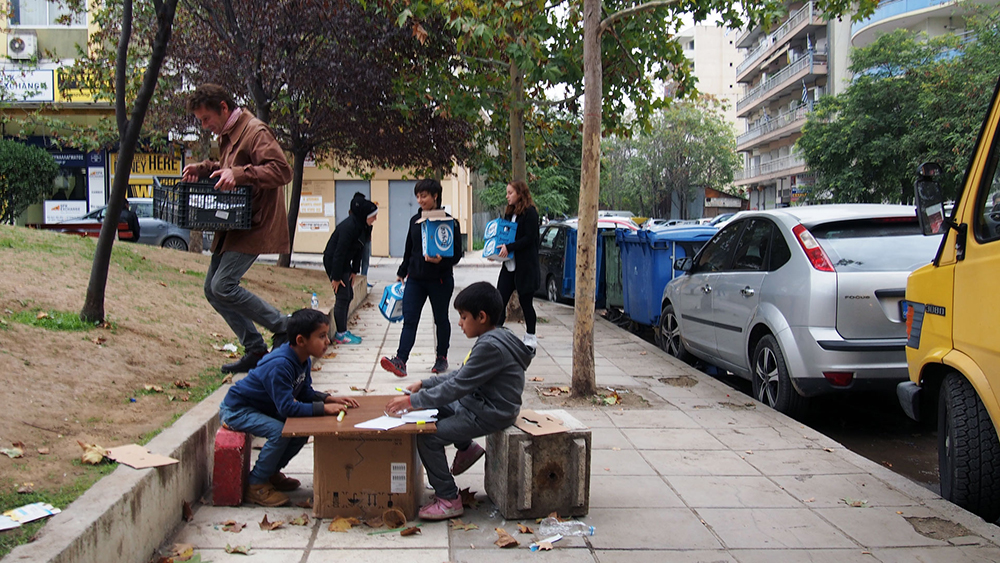 Many organazations and philanthropists spare no efforts to help refugees, but what next?
So is there any method that can offer a lifetime help for the recipients? With that in mind, Philip Chow established Humanitas. Philip graduated from Stanford University which gave him with an academic background in financial engineering as well as managerial experience in some charity organizations. He has worked for the prestigious Bill & Melinda Gates Foundation, and he is also the Advisor to FiscalNote's CEO, a big data startup in the US, and Board Member at Lean In China, China's first mutual platform for women's development.
Humanitas is an AI technology company. Unlike some of other technology companies, the tools and products produced by Humanitas serve for charity purposes. Humanitas is a Latin word which means mercy, love and humanity. This fits well with Philip's understanding of charity aid — Charity should not be limited at material level. It should also refer to caring, enlightenment and education for the weak.
In 2016, Philip and his team went to Greece and visited the refugee camps there. They engaged with 43 refugee representatives from Syria and Afghanistan, and representatives of local and international NPOs and foundations. Philip found that these refugees had poor speech skills and a hard time fitting into society due to poverty or postwar trauma, not to mention their difficulty in finding a job or supporting themselves and their families. Compared to "hard skills" such as knowledge and techniques, refugees are in badly need of "soft skills" such as communication and learning abilities. Humanitas worked with these groups and organizations to better understand their needs. Using natural language processing (NLP) algorithms, the natural conversation AI can increase its understanding of the individual recipients and improve itself nonstop. The AI has the potential to carry out psychological therapy and skill training towards recipients, for example, learning English, and the recipients could get some reward as they served as test objects. Humanitas also invited academic organizations and research institutes to inspect the project and announce the results.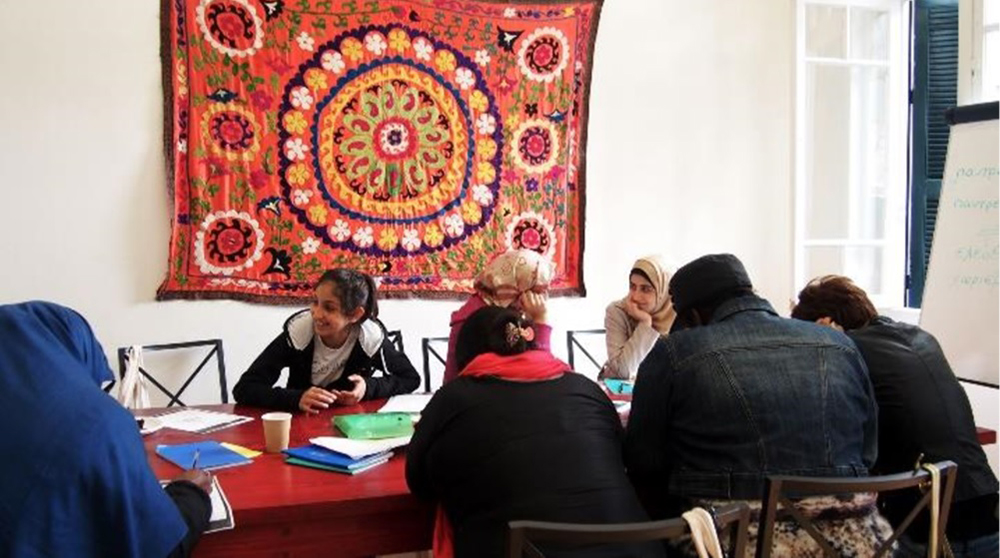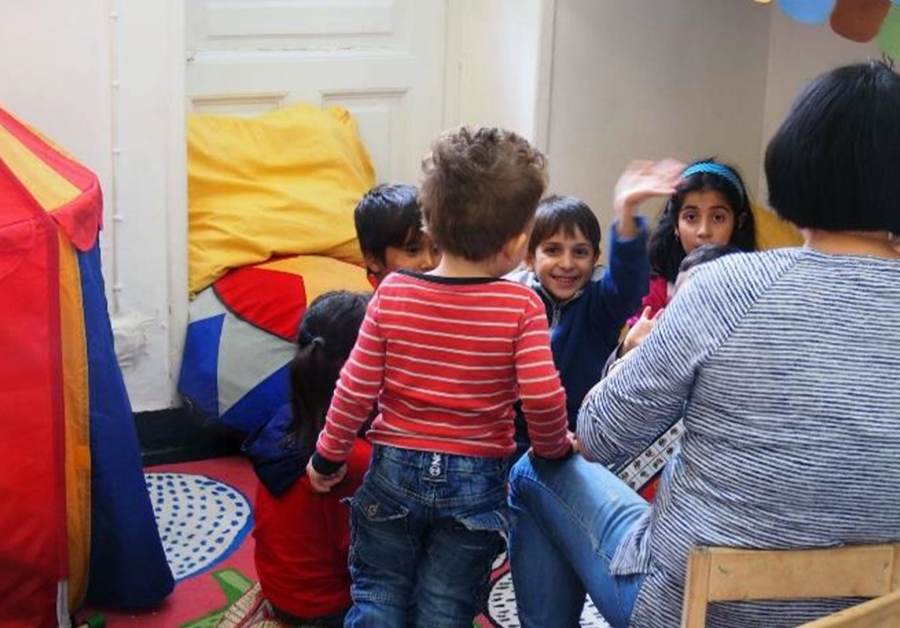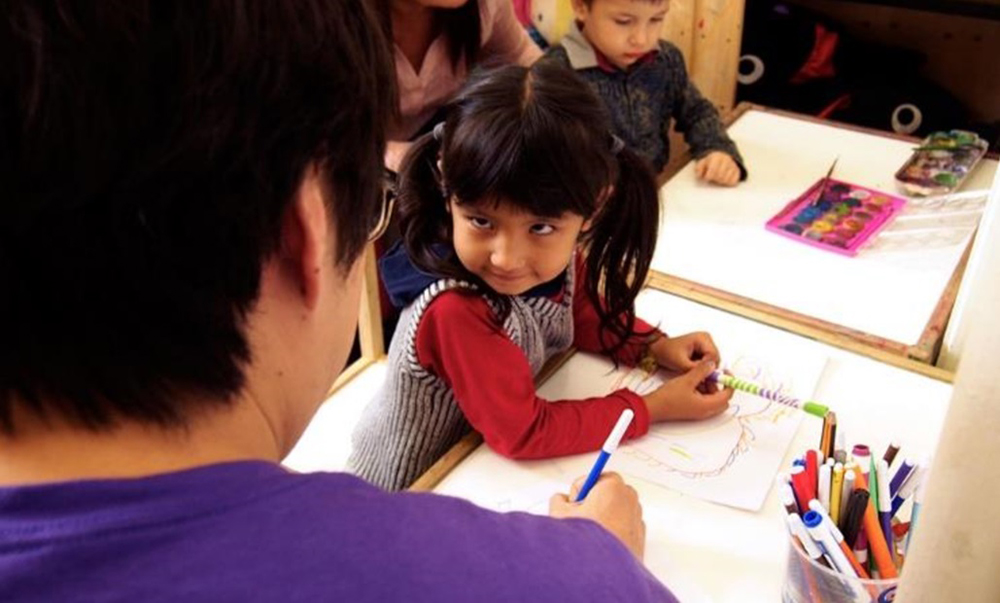 Humanitas in Greece
Sky3 Seed is the first contributor of Philip and his team helping them to conduct the project. In two years, Philip has visited Greece, Jordan, Lebanon, UAE, KSA, etc., and he has visited Jordan for 9 times. He has also led the team to USA, UK, France, Germany, Austria, Italy and Sweden to seek partnerships.
Years of field study experience makes Philip believe that AI technology is the correct way to eliminate poverty. Through AI, people in need can improve their soft skills besides receiving donations, thereby gaining sustainable development capacities. Philip believes this technology can apply in various situations. For example, in China, there are not enough social workers to take care of lonely elderly people and children left-behind. However, AI technology paired with facial recognition and voice recognition technology can be constantly trained to understand the needs of recipients in real time. Thus it can provide psychological treatment and basic education for lonely elderly people and children left-behind.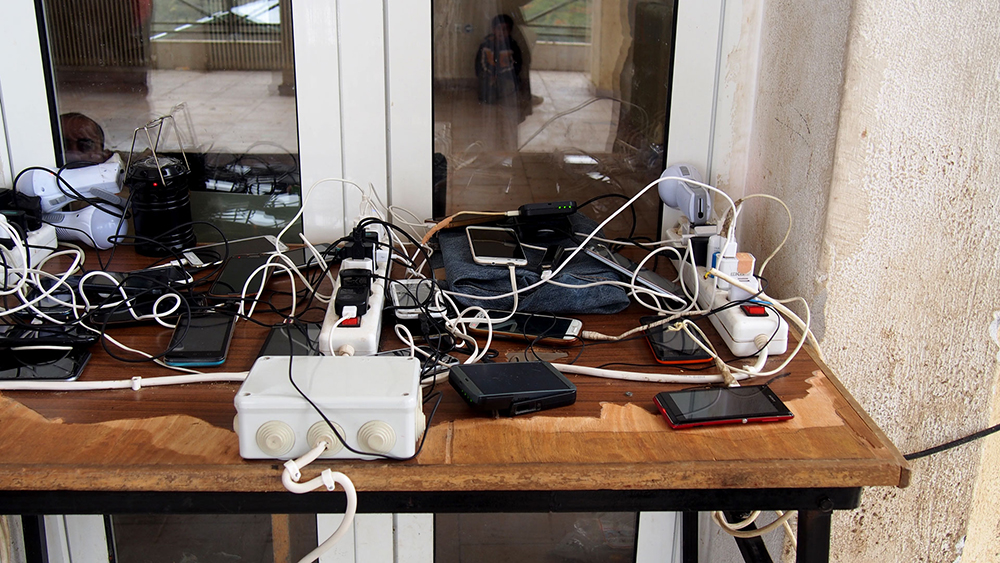 In fact, refugees have smartphones, which make Humanitas' technology available
After two years of growth, Humanitas has developed two products: a video app to encourage the building of a positive youth community and a subscription-based sentiment indicator useful for other organizations. In the future, Humanitas will focus on the development and upselling of SaaS. It will start opening its user market from Jordan serving social organizations and foundations. In the next six months, Humanitas plans to expand its market across MENA, including but not limited to local/ regional/ international businesses, foundations, nonprofit organizations and governments.
With this layout plan, Philip has recently received a $1 million investment from influential figures and business celebrities and institutions at home and abroad, including Xin Liu, Board Member at the Stanford PACS Center and Xinhe Foundation, and Daniel Fung, legal and economic expert in Hong Kong. Next, Humanitas plans to recruit more talents and conduct the development and improving of AI technology intensely.
Philip hopes that in the near future the AI tool of Humanitas can be available in everyone's smartphone and mobile devices and become their reliable mobile companion, thereby assisting charity organizations to fundamentally eliminate poverty and misery and build a better world.