Every year, almost 400,000 Nepalese leave their homeland for jobs overseas. More than one-quarter head to Qatar, where a booming construction industry and the need for cheap labor has been fueled by its successful bid to host the 2022 FIFA World Cup. For Ganesh Bishwakarma, Qatar is an oasis in the desert, a promised land where he could work his way out of poverty that had trapped his family in a vicious cycle. Ganesh is a boy staying in the rural farming region of Nepal. Like many other young men in his village, he had met the recruitment agent who promised well-paid work and the opportunity for his family to fly over to Qatar. Without any hesitation, Ganesh left for the promised land, pledging to return and build his mother a large, beautiful house.
Two months later, he did return – but in a coffin. He was only 16.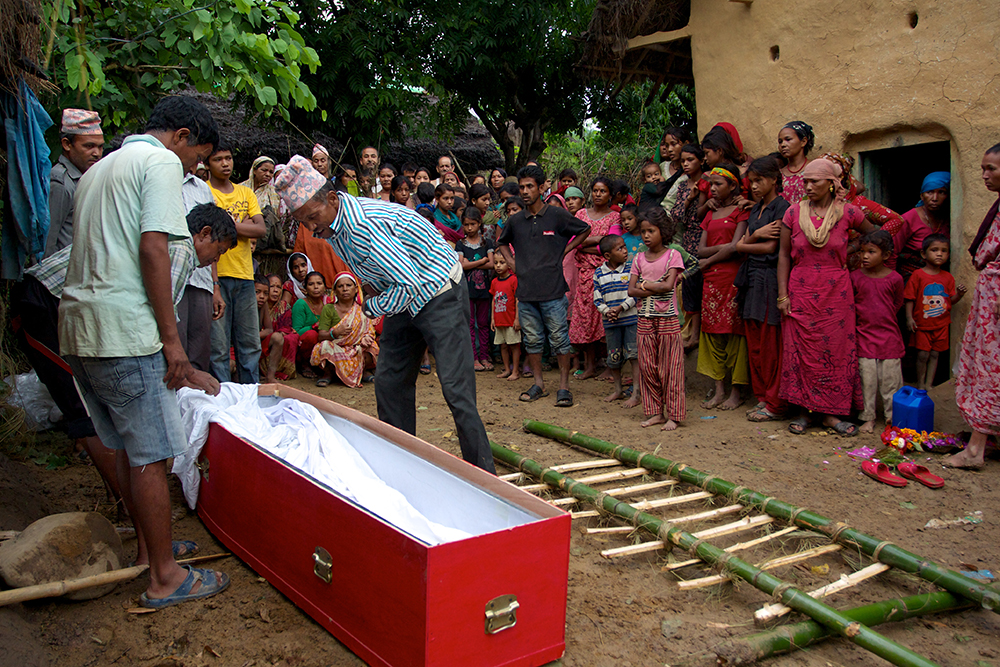 On the construction sites in Doha, the workers cladded themselves in thick boiler suits and facemasks which were soaked with sweat, to shield them from the strong sunlight. After a day's work, they returned to their accommodation where 12 men crammed in a room. The temperature could reach 50°C and there were only two kitchens to be shared by 600 men. Raw sewage was flowing and mosquitos were buzzing. Filthy and overcrowded living conditions resulted in the ubiquity of diseases. After a day of highly intensive work, the laborers couldn't even get any food or drinking water. Ram Kumar Mahara, 27, claimed that they often work a whole day on an empty stomach and his manager would kick him out and refuse to pay him anything when he lodged a complaint. Helplessly, Ram had to beg for food from the other workers.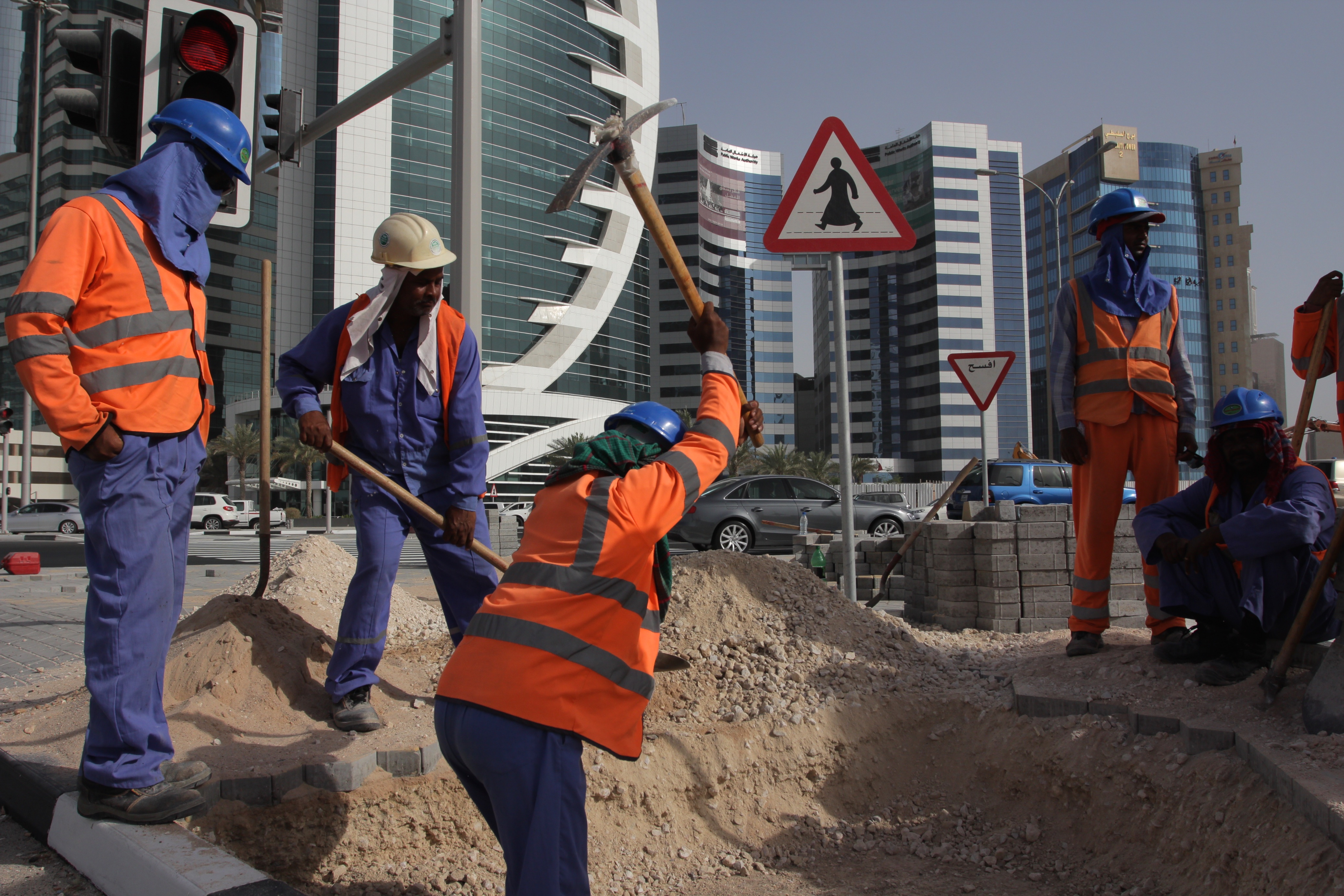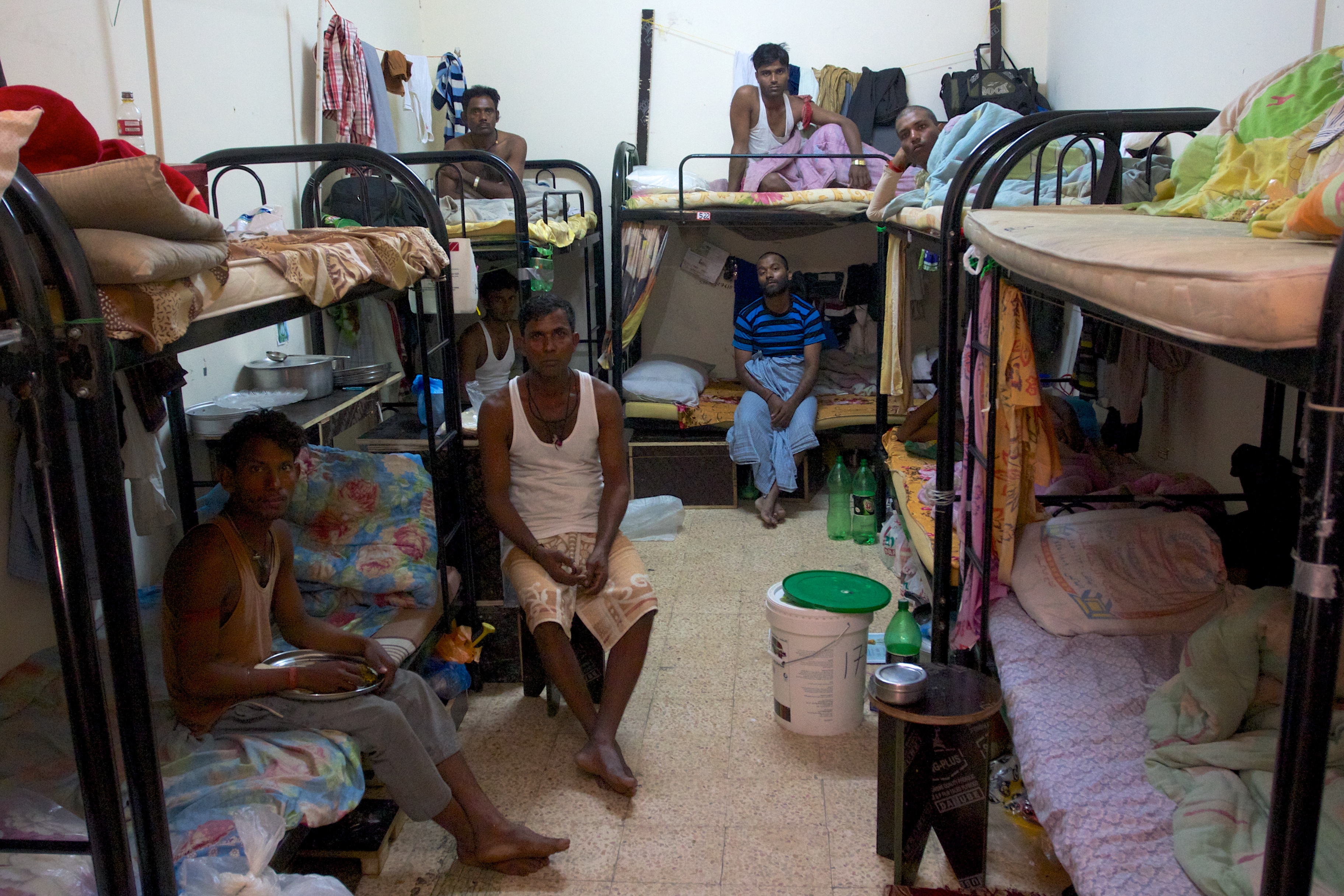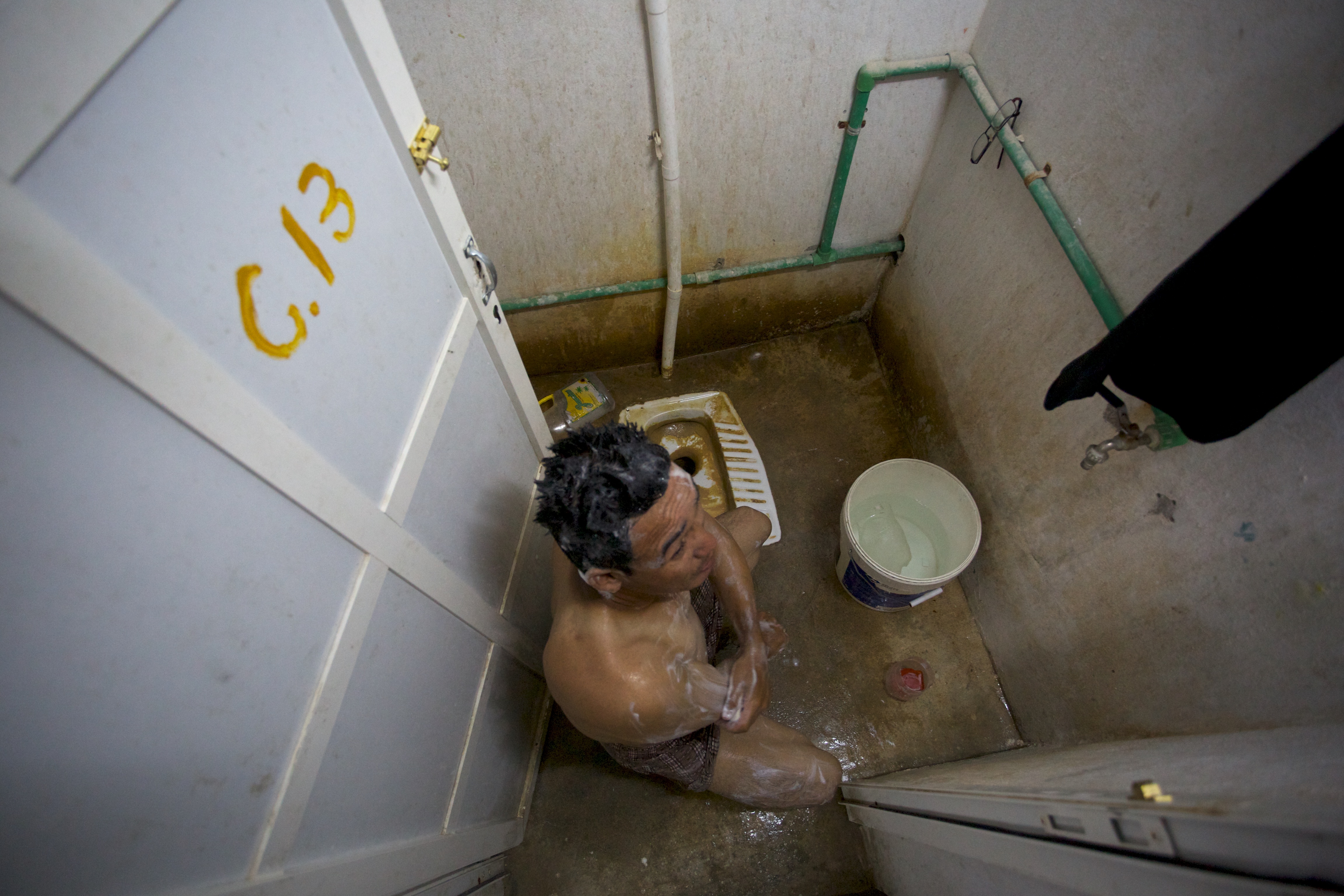 Under the state-run Kafala system, foreign workers were unable to leave Qatar without their employer's permission. Their wages were retained, while their passports were confiscated to stop them from running away. They could only endure relentless exploitation and slavery. Bir Bahadur Lama, 25, had been trying to return to Nepal for a year. When his two-year contract had ended, he asked his employer, who kept promising to issue him an exit permit to let him go home but never did. Then the employer sold Bir to another man, but when that man realized Bir was an illegal worker, he immediately fired him. The only option for Bir was to turn himself to the police, and hope that they would deport him according to legal procedures.
Ramesh Kumar Bishwakarma, 32, didn't get paid for 10 months. The harsh reality gave him a dilemma. Like most of his poor companions, they didn't want to leave their hard-earned money behind, but they were risking their lives by staying there seeking a recourse. "It is not worth it."
When these Nepalese workers left their hometown, their fates were sealed. Instead of the salaries and prospects they have been promised, many of them were led into a web of exploitation, corruption, fraud, slavery and even death.
In 2013, Pete Pattison from the British daily newspaper, The Guardian, reported on the plight of these Nepalese migrant workers in Qatar, whose blood, tears and whitish bones of the dead rocked the whole world. 185 Nepalese men involved in the infrastructure construction for the 2022 FIFA World Cup in Qatar lost their lives during the year of 2013 alone. The reports increased the pressure on FIFA to force the Qatari government to take immediate action and relevant authorities to intervene with an investigation. The working and living conditions of the migrant laborers had since been gradually improving. These series of reports were published in The Guardian, winning the Amnesty International Media Award, The International Academy of Digital Arts and Sciences Award and the Anti-Slavery Day Media Award.
Although the publication of the reports changed the situation for the better, some dark corners that have been shielded from the sunlight still exist on the building sites thousands of miles away in the Gulf. Liberal labor movements are still a long way to go, but we couldn't hold back. In 2018, Pete Pattison planned to conduct a follow-up research project, which began from labor recruitment, fully recording the real stories of the migrant workers in the Gulf with the use of photography and text, and continuously driving improvements in the lives of the migrant workers. This method of using photography and text description of individuals as a lever to stir greater social impact resonates perfectly with Sky3 Seed Foundation's mission. Sky3 Seed has cooperated with Pete Pattison and funded his new research. Through the insightful reporting on labor recruitment, labor safety and other concerns, the main aim is to urge the relevant governments to administer tougher regulations and better policies in order to fulfill their humanitarian responsibilities. At the same time, Pete and Sky3 Seed Foundation also harbor high expectations that these reports would arouse the attention of the relevant organizations, providing appropriate assistance to the migrant workers living in dire misery and liberating more labor groups.
In July 2018, Pete had left for the Gulf as planned, bringing justice and hope to the people there with his camera. Sky3 Seed will keep following up with support as well. Stay tuned for the latest updates.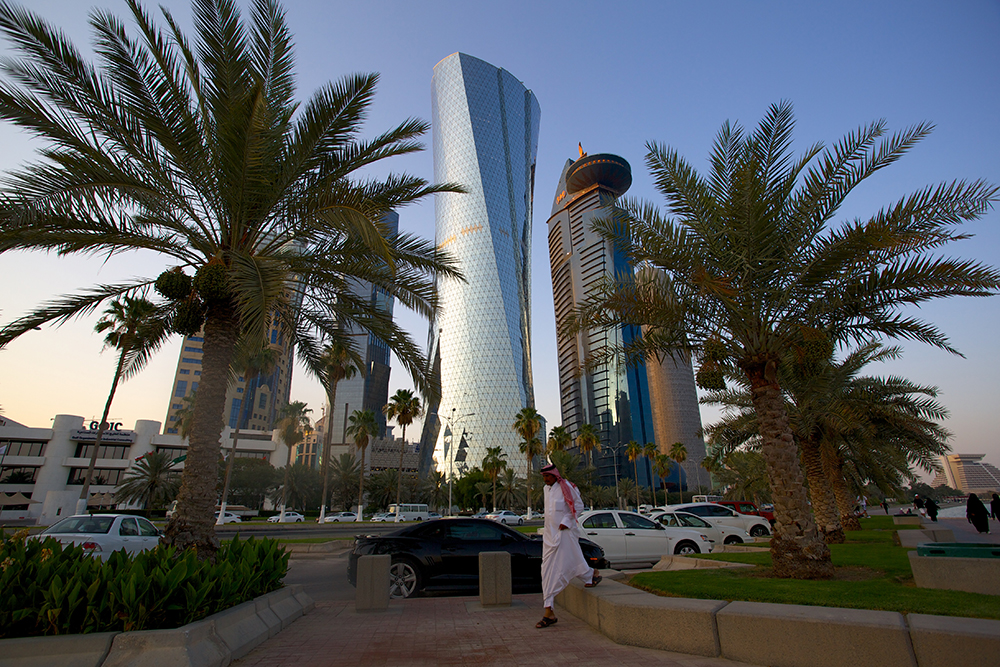 Reference:
The Guardian, At 16, Ganesh got a job in Qatar. Two months later he was dead. 25 Sep 2013
https://www.theguardian.com/global-development/2013/sep/25/qatar-nepalese-workers-poverty-camps
The Guardian. Revealed: Qatar's World Cup 'slaves'. 25 Sep 2013
https://www.theguardian.com/world/2013/sep/25/revealed-qatars-world-cup-slaves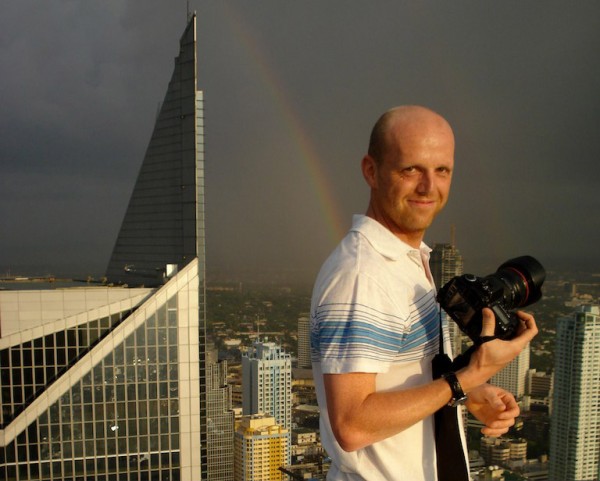 About The Guardian and Pete Pattison:
The Guardian is a British daily newspaper founded in 1821. Instilling broad influence worldwide, it is well-known for its editorial opinions and feature stories. Pete Pattison is a video and photo journalist based in Kathmandu, focusing on social issues such as human rights, religions and environments of Nepal and other Asian countries.