Dictated by: Guo Lingli, Wei Yulin, and other loving friends who participated in the visit.
Collated by: Qu Sijie 

In August, we, a group of friends with Sky3 Seed, embarked on a journey to Qibainong Township, Dahua Yao Nationality Autonomous County, Guangxi Province, a holy place in the minds of self-driving and cycling enthusiasts due to its winding karst landforms. However, few people know that it is also a state-level poverty-stricken area, with an average annual income of less than 2,000 yuan. In most areas, the land is arid, with no rivers, streams, or wells, and people here have to rely on stored rainwater for domestic water. Villages scattered in the mountainous areas resemble melancholy dotted lines, silently bespeaking the hardship of life.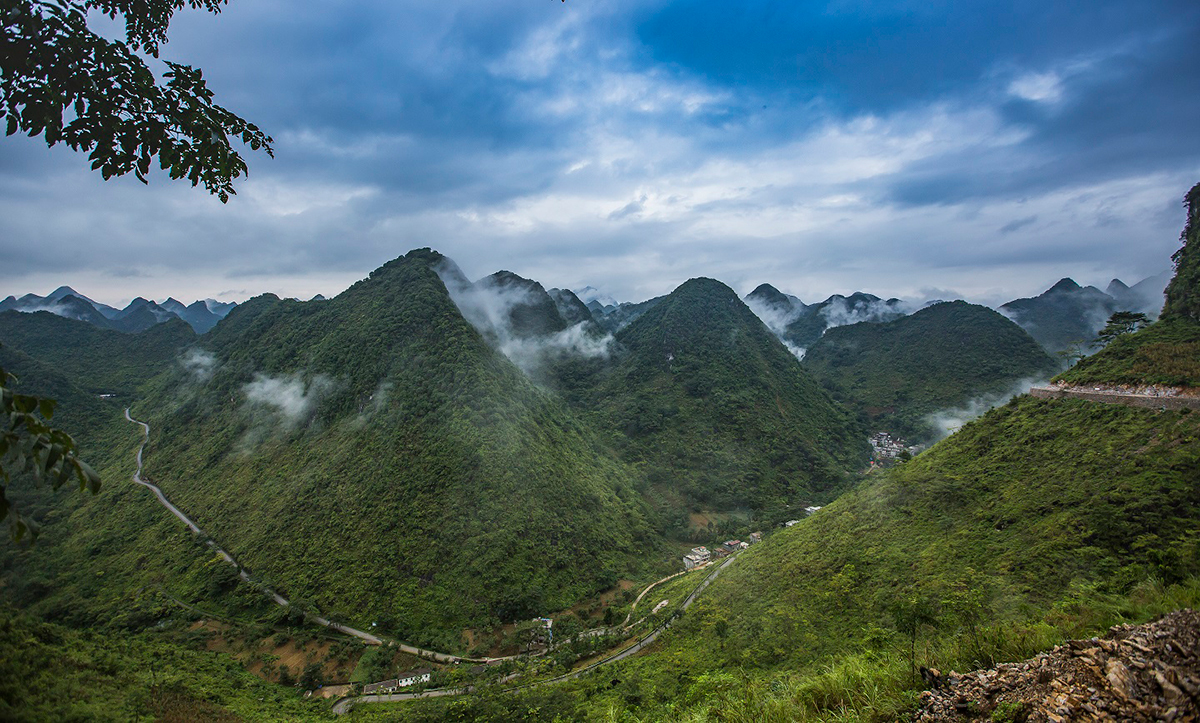 We trudged in the drizzle, holding hands to help each other. It took us three days to visit several schools scattered in the mountains. Longpai Primary School, our first stop, is 6 kilometers away from the foot of the mountain. It is only accessible on foot. We hiked 3 hours before we arrived at the school. Although it is called a primary school, it only consists of a two-storey house. It has a classroom, an activity room, a boys' dorm, a girls' dorm, and a shed used as a dining hall. There are twenty-odd students, all of whom are in Grade 1 to 3, a headmaster and a teacher. Like the teacher, the headmaster also needs to teach students all subjects in the primary school. Meanwhile, they are also responsible for cooking. Meals at the school are free of charge, subsidized by the state. However, due to its location in the remote mountain, the transportation is extremely inconvenient, and all their supplies are carried up here by a bony horse. On the campus blackboard, used as a bulletin board, were poems about school life written by students. One poem went like this:
How miserable a life the school horse leads, as it is born in this poor place!


Every day he climbs up the mountain twice, carrying a heavy load for dozens of subsistences.


How can it manage to keep its back upright under such a heavy load?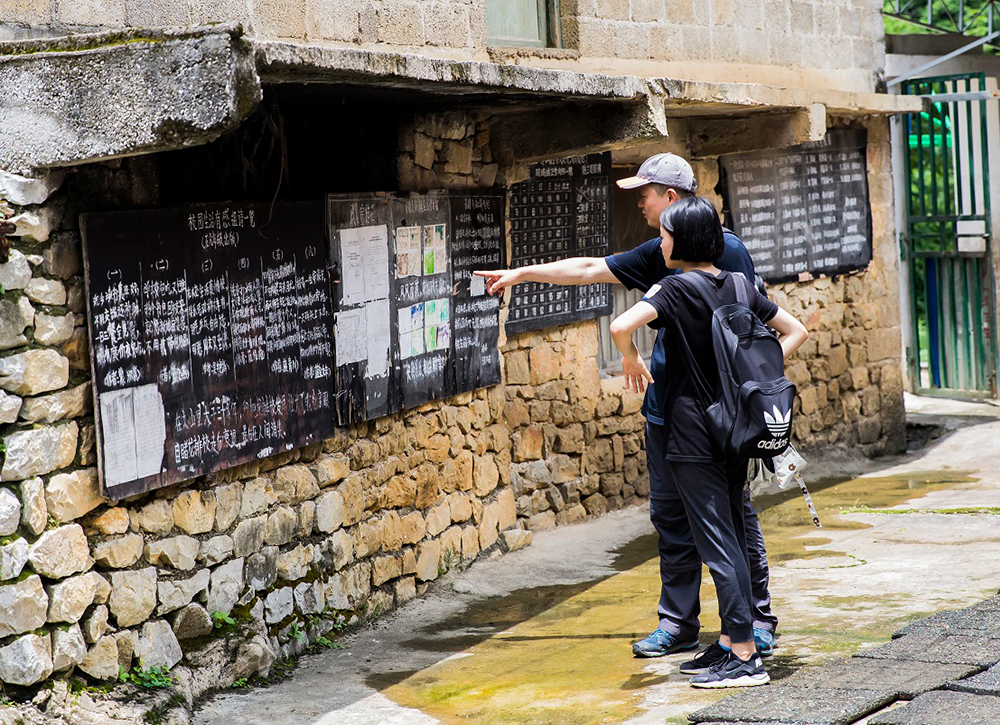 We were moved. Children here had the most simple kindness: Although they lived a hard life, they still took pity on the horse. We wondered whether the hardship in their mind meant the same thing as we understood it? 
The headmaster got ready the lunch, and several big girl students set the table and put the bowls and chopsticks on it.
The food was extremely simple. They had Chinese cabbage cooked with sliced pork, an egg drop soup and rice for lunch. Such food was actually not appealing for urban kids, but we finished all our food as if with a tacit agreement.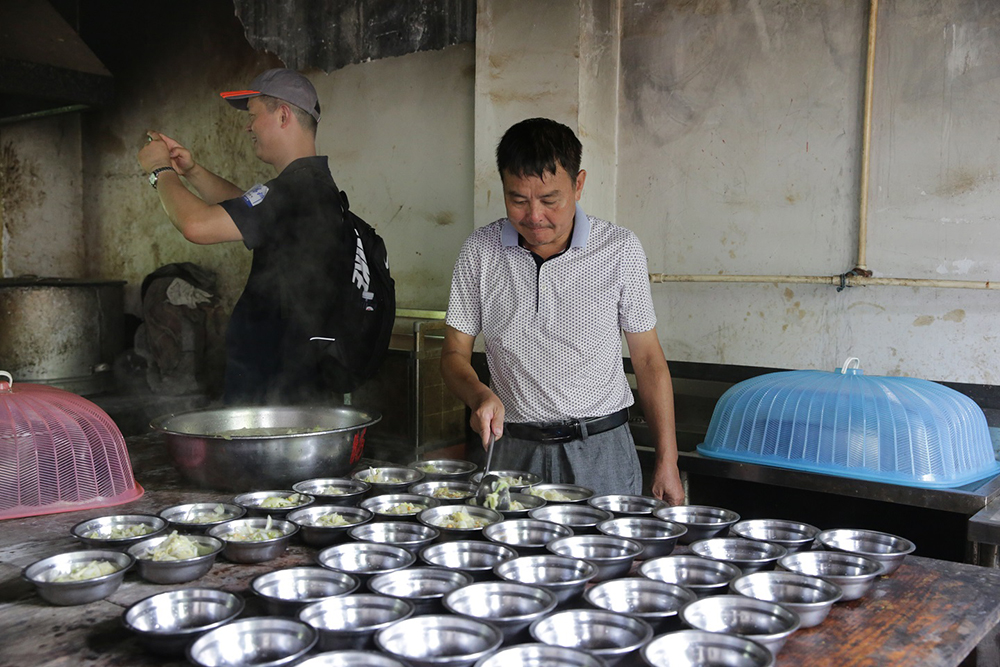 To our great relief, the school was run nearly in a military style, restricting children's daily lives, and leaving no room for any bad habits. On the dorm blackboard, we saw that there was a "safety squad" team on duty by turns in the school. Different children were assigned different duties such as " inspecting toilet", "monitoring no wasting of toilet paper" and "fetching water at noon break", "monitoring evening water fetching and laundry (as water was in short supply here)", and "monitoring sleep at night". Children were taught to be self-disciplined at an early age: even if life is difficult, they should practice saving, pay attention to personal hygiene and be considerate.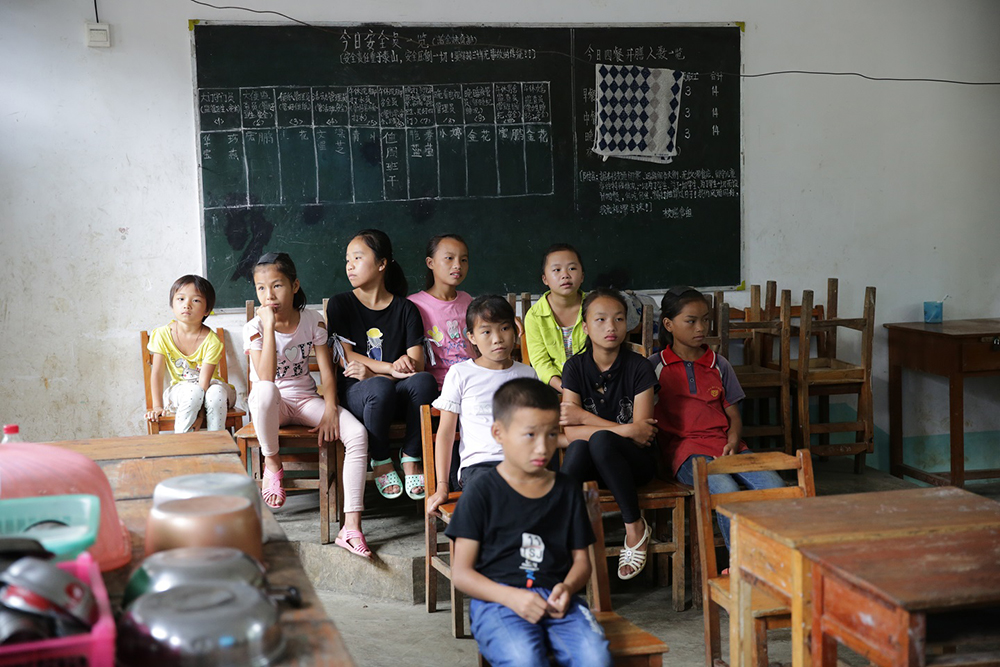 In the afternoon, a girl from our team volunteered to give a geography lecture to children at Longpai Primary School. She drew a map on the blackboard and intended to teach them something about the continents and oceans. Surprisingly, children at this school failed to grasp such things. All the geographical concepts they knew were limited to "Dahua County" and "China". After the class, only the rest of us could understand what she was teaching, which made us very uneasy.
Children at this age should have known more. "When we come here again next time, we will surely bring a few world maps for these children."
The next day we went to Nongkuang Teaching Point. Due to the poor teaching conditions, and limited student number, it could not be regarded as a "primary school" in the real sense. At most, it was a teaching point. The road conditions were better off than the day before as it was open to traffic. After a two-hour drive, we arrived at Nongkuang Teaching Point. However, we were told by the headmaster that students could not come to school due to the mountain flood several days ago. Looking at the empty classroom, we listened as the headmaster briefed us on its basic situation. At common times, there were ten students. The headmaster also served as the only teacher and cooker. One classroom, one office, and one small shop. The headmaster was a short, stout, middle-aged man who had been teaching here for thirty years. He witnessed the teaching point being destroyed by the flood and rebuilt. He felt somewhat a little nervous probably for speaking in front of so many strangers. He looked a little pale.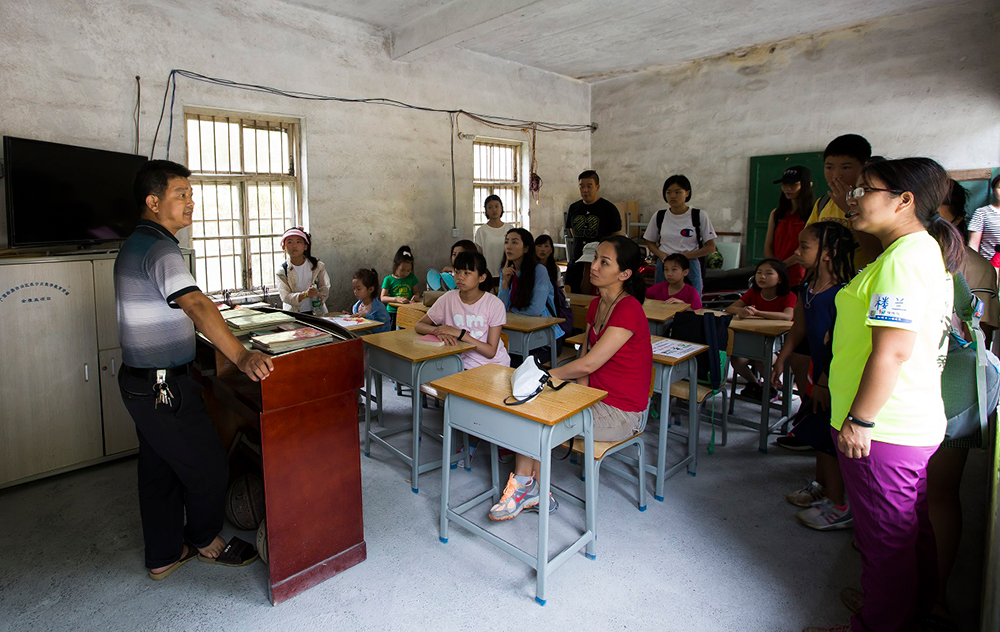 Only later did we come to know, that the headmaster's own house was washed away in this flood.
We became silent. What we could do was to leave behind the books we had brought with us. What we expected was that when the flood receded, children could have new extracurricular books to read when they returned to the classroom.
The last day, we traveled 12 kilometers to Nongmian Primary School. Our shoes were all muddy due to the long way on a rainy day. Nongmian Primary School is slightly big in scale, with about 80 students in it. We took a bookshelf with us, put it in the classroom, and arranged the books brought with us on the shelf. The day before, the kids in our team spontaneously bought some snacks and small gifts and distributed them to children here. Holding the snack in their hand, none of them would open the package to have it at the moment. Perhaps they would like to share it with their family after school.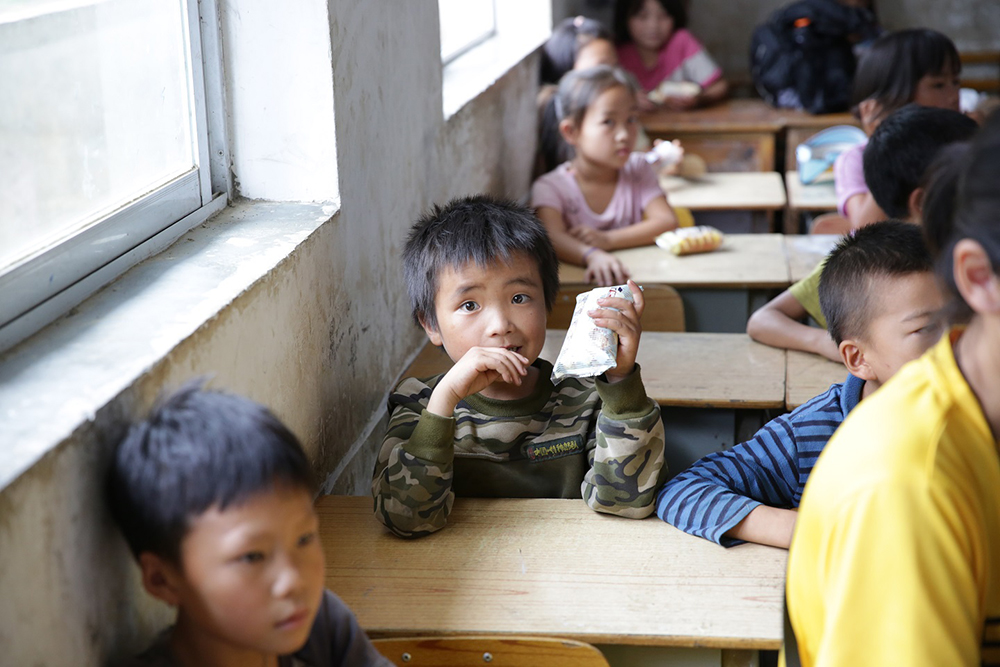 Just when we were to leave the school, one of us rushed back into the classroom. Again and again, she told these children to study hard so that they could have opportunities to walk out of the mountain and see what is happening outside in the future!
However, they were too young to comprehend the profound meaning in these words. Yet what we really hoped most was that they could keep it in mind.
Out of the school, we walked into a house of a local family. We came to know that each family here has at least seven to eight children. Some family even has as many as a dozen. In the stone-built house, we found few furnishings except for some chairs and corns (Owing to the uneven terrain, and shortage of water resources here, locals could only till on the terrace, where the corn was nearly the only crop that could grow).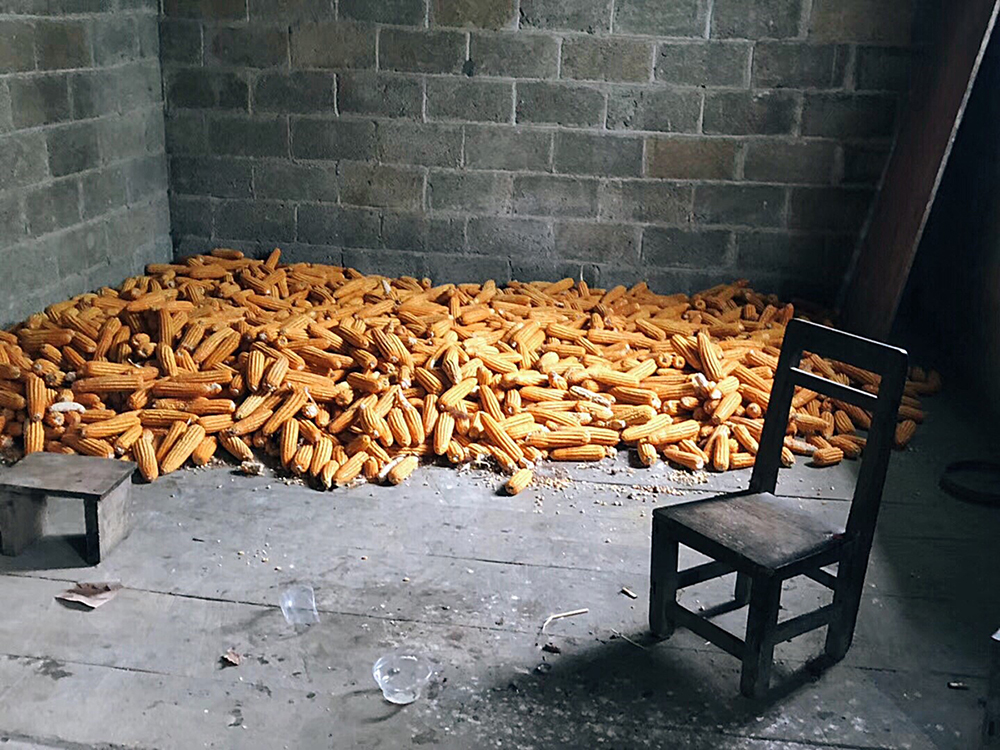 One of us asked the host why he didn't go out to work as a migrant worker? He remained silent. After a long while, he said that he was ill. It was hard for us to imagine how could such a big family fare once the breadwinner lost the ability to win the bread? The hostess took out a few old booklets, telling us that these were proofs of poverty alleviation issued by the state.
Later, we paid visits to several other families, which left us with similar impressions: sundried corns on the ground in a dimly lit room, and a pungent smell from male smoking in the air and a sheep smell wafting over from the next door; several starving children and old people over sixties. We were seized by a sense of helplessness. Both speech and materials were futile at this moment.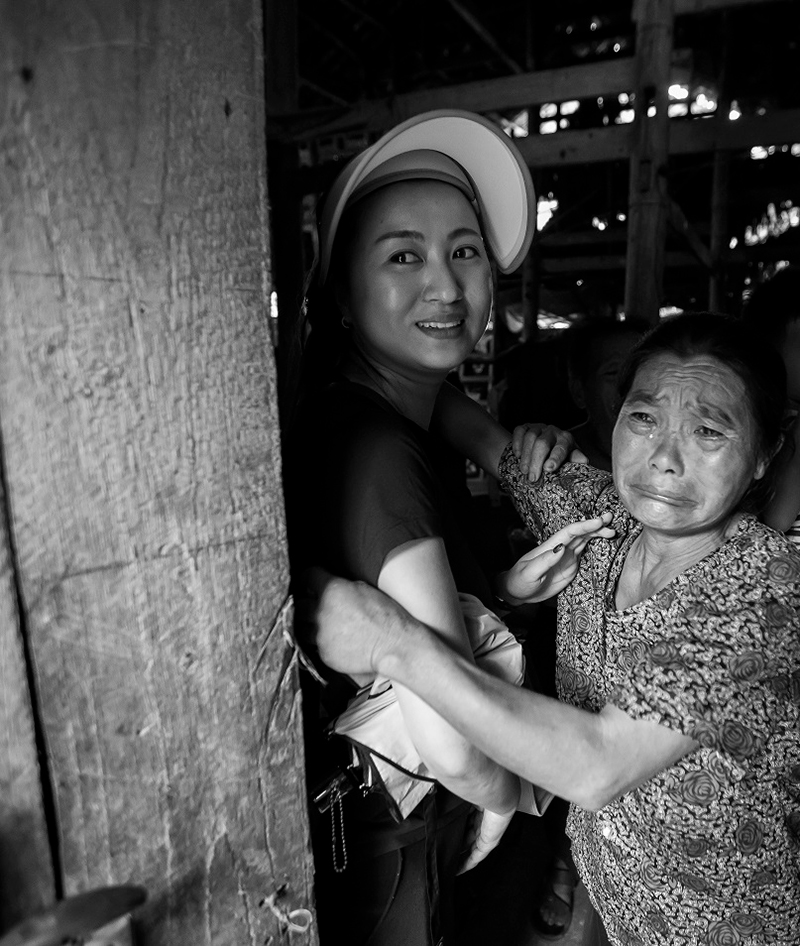 We came here, not to intend to make a difference right away. We only wished to tell kids here that they must go out of the mountain and see the outside world in the future. The world does not merely mean China's Dahua County, where mountain ranges recede into the horizon. The world has also got seven continents and four oceans, and something more. Such exciting things and a better life in the future can only be earned by means of study and hard work.
"When I left behind the book here, I wrote down my name carefully. You don't have to remember me, but do remember to read these books."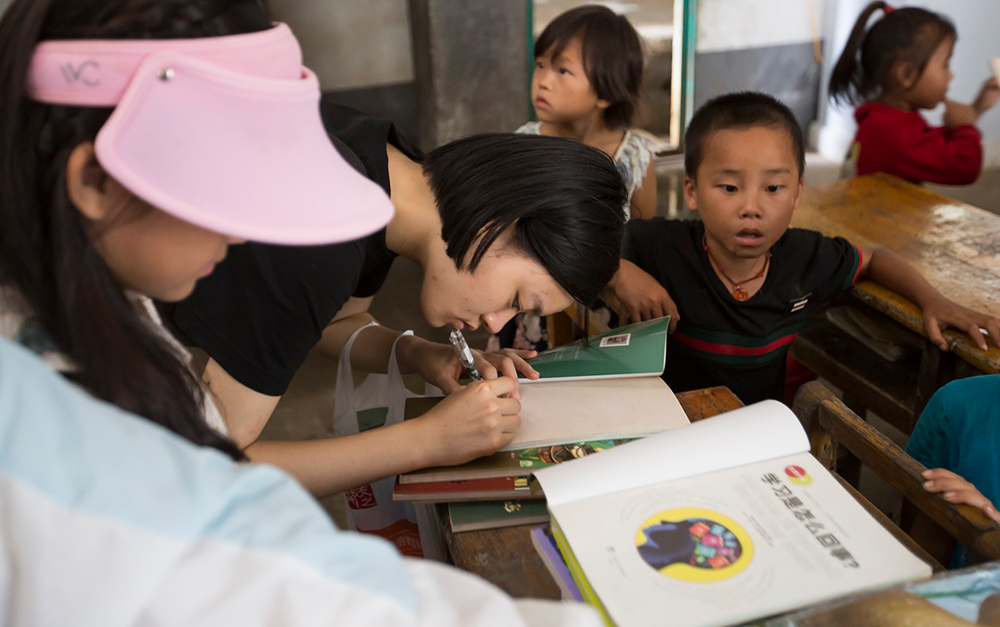 On the back journey, we finally got a piece of news, which was really comforting to us: the eldest daughter of that ill father was admitted to Guangxi University for Nationalities this year. It was like a bright lamp on a dark night, giving us an infinite hope.
Afterword
Memory about the August visit is indelible in our mind. We decide to do something so that all the children at the teaching points of Qibainong can have extracurricular books to read. This plan is implemented by Sky3 Seed along Davdian.cn. As there are few classrooms in the teaching points, and no special room used as a library, so the bookshelf is put up in one corner of the classroom to create a "Rainbow Book Corner" for children. Books are purchased at a ratio of 10 books for each child, and placed on the shelf. Sky3 Seed donated 13,000 yuan for the purchase of books and bookshelves, and Davdian.cn funded the purchase of 200 books. The money raised is expected to bring nearly a thousand books to children in Qibainong Township.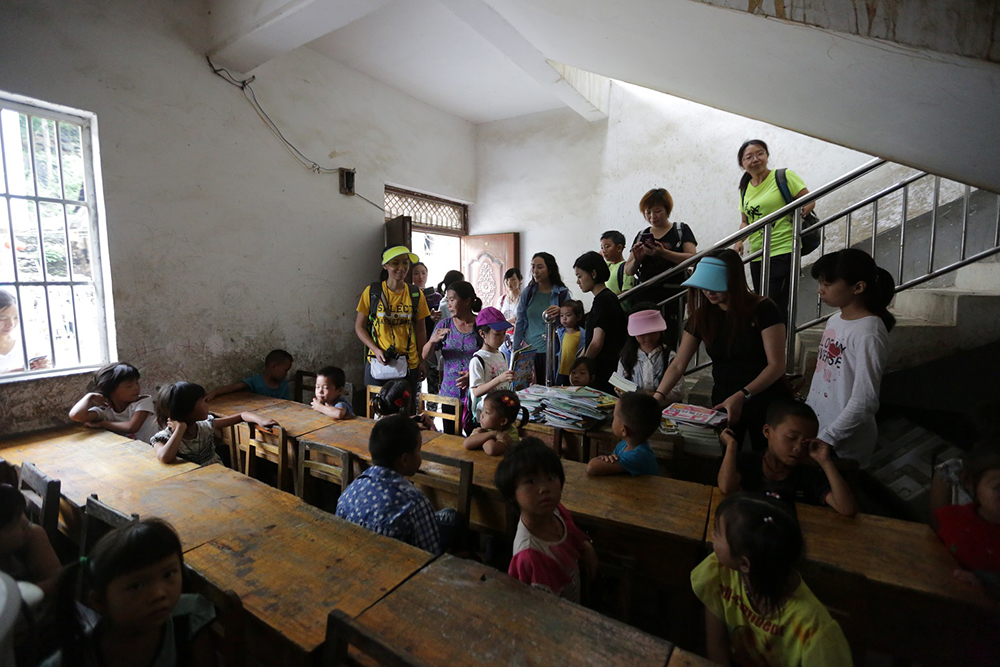 Sky3 Seed was founded in 2013 by Ms. Faye Lo, Head of Venture Philanthropy and Impact Investment of Sky9 Capital in. Along the way, Sky9 always keeps in mind its share of social responsibilities, and joins hands with excellent enterprises like Davdian.cn to jointly explore the ideas and approaches of public charity.
Faye is the organizer of this parent-child public charity visit. "On the one hand, it provides opportunities for parents and children to have travel experiences different from those ordinary ones in their lives; on the other hand, visits to the impoverished families located in remote mountainous areas also provide them with an opportunity to experience and think in person. Kids are allowed to have different ideas even when they experience the same thing. We won't instill anything big into children's mind. Nor will we require them to become engaged in public welfare in the future. Yet we hope to sow in their heart a seed of kindness, which will sprout and blossom there. We also hope that through such activities, children feel grateful for their luck and happiness. "