The seed project donated by Sky3 Seed in 2018 – "Huakailing Public Welfare Base", is located in Dongwu Village, Fuyang, Hangzhou, with an area of 30mu (a unit of area, 1 mu=0.0667 hectares) featuring a gentle slope and low hills. It is a public welfare village led by Deng Fei team aiming to build a rural complex, social organization learning community and county-level social problem solving "model center".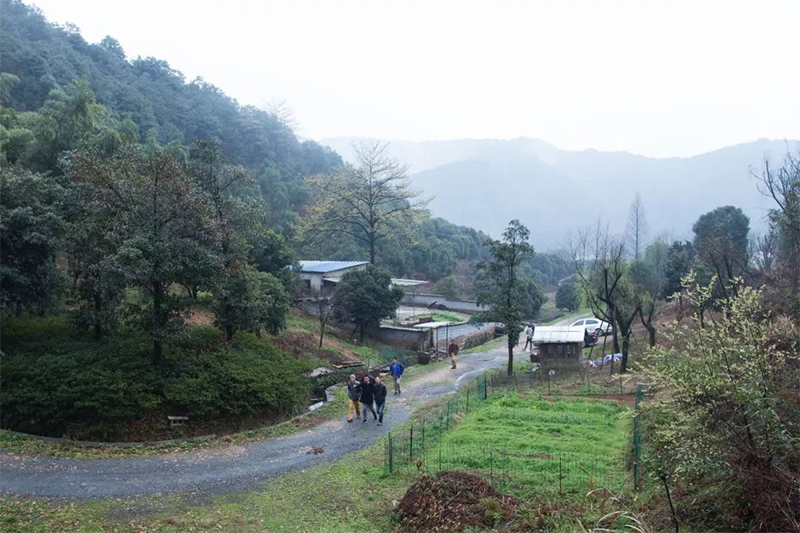 The United Front Work Department of Fuyang District was listed in Huakailing. The "Huakailing Branch of Hangzhou Fuyang New Social Stratum Association" was established and became a new association of China's public welfare organizations.
Project Progress:
1、Approvals of permission notes for project location and land use permit are obtained, it is currently under land supply phase.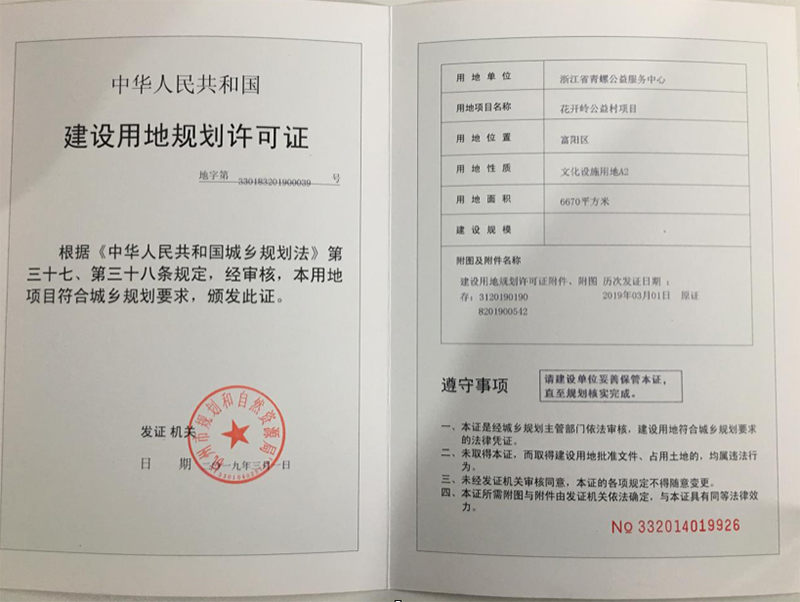 2、Dongfang Nongdao Design Team announced to provide the design for Huakailing free of charge. The first group of 7 designers has been stationed in Huakailing Public Welfare Base for more than 10 days and completed the investigation.
The process of first design draft is undergoing. 
At present, the Huakailing Public Welfare Base is formed into five fields, namely:1. Book-flipping Mountain Yard composed of office, library and study rooms; 2. Kitchen and Restaurant; 3. Children's Reading Bus; 4. Zen Bamboo Forest; 5. Recreational Grassland.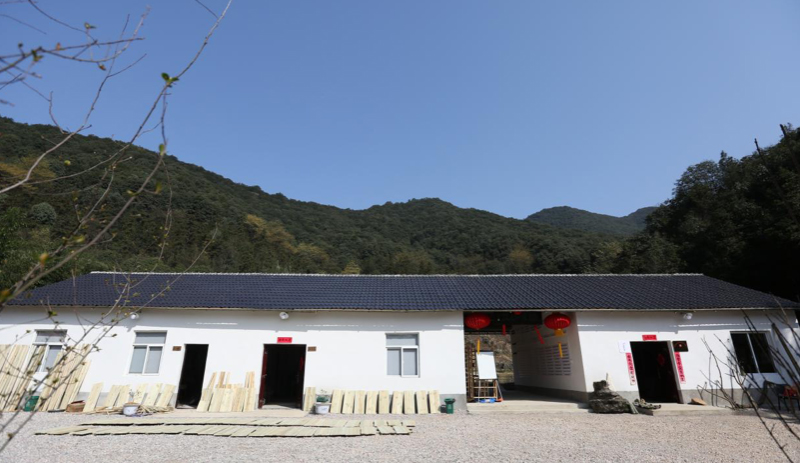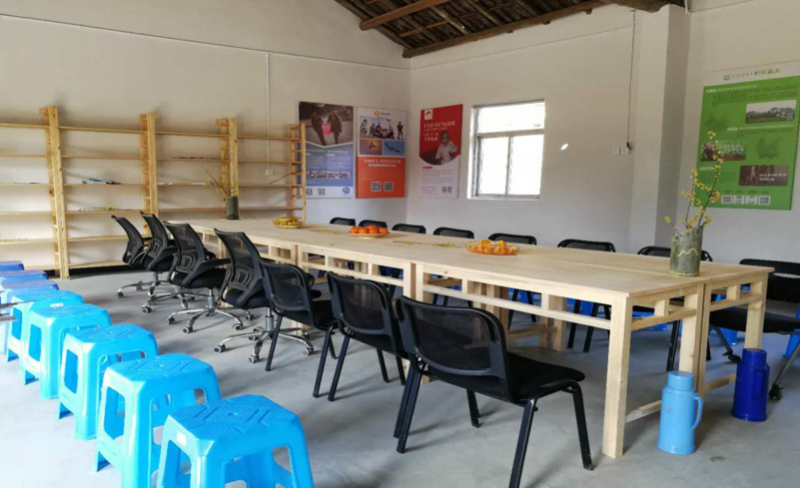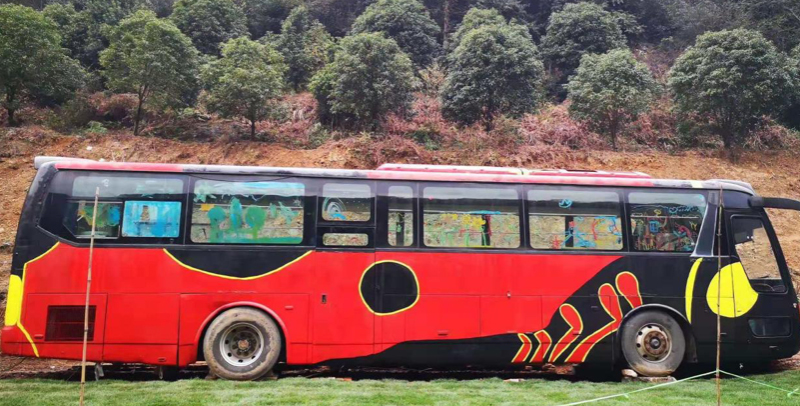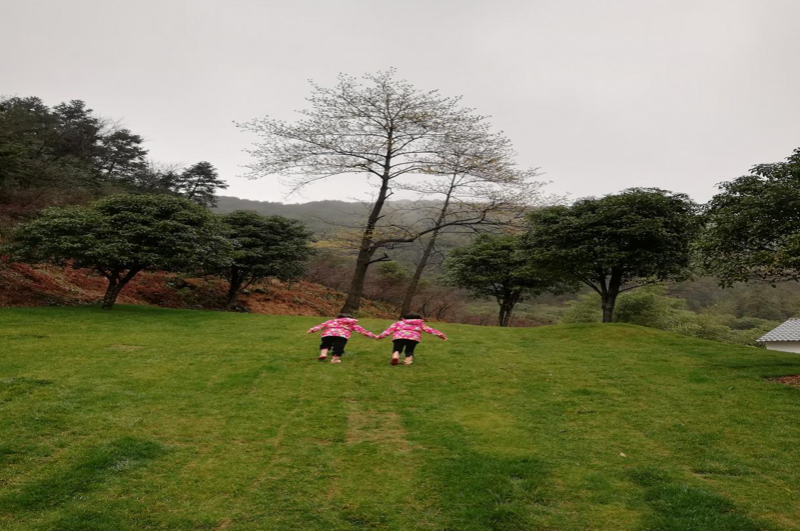 Huakailing Public Welfare Base holds 8 activities every month to entertain nearly 200 people from various fields in the country. The activities held include volunteer activities, public welfare exchange activities and thematic activities (blind date, concerts, dramas, book clubs, bazaars, handicrafts, summer camps, etc.), and receives public welfare teams from various sectors of society such as Alibaba, Ant Financial, China Population Welfare Foundation, China Biodiversity and Green Development Foundation, Zhuzhou Seed Social Work Service and Development Research Center, University of Nottingham Ningbo China Pass Plan Team, etc. 

At present, Huakailing Public Welfare Base has more than 4,700 villagers from all over the country, among which more than 1,700 are from Beijing, Shanghai, Guangzhou and Hangzhou. It has 20 strategic partners including China Social Welfare Foundation, China Charities Aid Foundation for Children, China Children and Teenagers' Fund, China Population Welfare Foundation, The Amity Foundation, China Biodiversity Conservation and Green Development Foundation, Friends of Spirit Community, Renren Charity, Hubei Charity Federation, Qunying Charity Development Promotion Center of Yuhua District Changsha, Fujian Provincial Association for helping the Poor, Voluntary Exchange, AnDun Network, Social Innovation Star, Social Innovator, Guangzhou Social Innovation Center, Guangdong Lingnan Education Charity Foundation, Lingshan Charity Foundation, Grandparents' Class, and Shandong Public Welfare Alliance.

A total of 100,000 yuan was contributed by 12 partners namely Zhejiang Future Smile Charitable Foundation, Ningbo Yinzhou Bank Public Welfare Foundation, Hangzhou Beiyu Cultural and Creative Co., Ltd., Hangzhou Energy Holding Group Co., Ltd., Jiucheng Agricultural Technology Co., Ltd., Guangdong Yibang Logistics Co., Ltd., Shanghai Liuhe Investment Co., Ltd., Beijing Aikang Guobin Asian Games Clinic Co., Ltd., Beijing Guodian Heritage Charity Foundation, Zhu Jun, Hao Yue and Chen Fang. 

There are 107 regional partners nationwide represented by Zhuzhou Seed Social Work Service and Development Research Center, Beijing Chunhui Children's Foundation, Charity Forum, Hangzhou Dishui Commonweal Service Center, Jingdezhen Volunteers Association of Love, Shanxi Instant Love Charity Incubation Center, Baoding Blue Sky Emergency Rescue Volunteers Association, Zhumadian Tianzhong Volunteers Association, etc.